Why popup-go
Whether it is for a few hours or a few months, pop-up go provides organizations across North America with a range of available spaces for pop-up activations.
We help make the connection. pop-up go provides an online 'meeting place' that brings together diverse organizations who want to host or execute pop-ups and locate appropriate spaces for them. Connecting with a landlord or seeker is made easy with us!
Landlords can list their spaces on popupgo.com. Space seekers can search and select locations that meet their needs.
pop-up go launches projeX
While pop-up go is dedicated to executing brick and mortar activations happen successfully, our team has developed a complete program to assist brands to create online experiences with the same goals in mind. We call this projeX.
This is a great way to stay top of mind and close to consumers until it's time to physically pop-up! Details to follow!
BENEFITS FOR LISTERS
Increase the visibility of your space
Generate short-term revenue
Access repeat and new foot traffic
Leverage continuous tenancy
Demonstrate the strengths of your space
Avoid empty storefronts
BENEFITS FOR SEEKERS
Experiment with low-commitment
Grow your business
Access potential consumers
Test new markets
Gather business intelligence
Create a memorable experience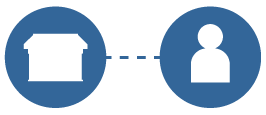 pop-up go's custom match service delivers a curated pipeline of opportunities for seekers and landlords. We develop a roadmap for success by defining your goals, and business needs and provide you with either a location for your pop-up or tenant to fill your space.
We source and secure spaces to match your needs.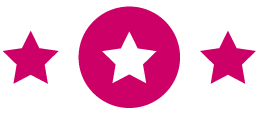 pop-up go provides customized retail strategies, full-circle design and marketing campaigns specifically for those in the pop-up industry.
We also offer a turnkey service that includes all planning, executing and marketing of your event. We can manage your pop-up from beginning to end or fill in the gaps where you need support.
We increase the visibility of your pop-up and can help you plan it too.