The 276: Mom love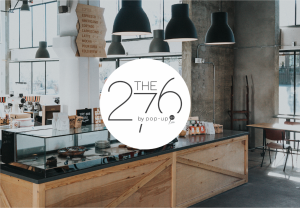 Volume 2, edition 18
#TuesdayTrivia
More calls are made on Mother's Day than any other day of the year. How many calls do you think are made?
Scroll to the end for the answer.
Brands Must Meet Discrete Diversity, Equity, and Inclusion Needs
A commitment to diversity, equity, and inclusion (DEI) is critical to some shoppers – but there's more to DEI than hiring and employee-engagement practices. A lack of diversity, equity, and inclusion was the number one reason that Black adults in the US were dissatisfied with their purchases, according to an October 2021 study by McKinsey & Company.
At first glance, their other reasons for dissatisfaction – such as lack of product fit, quality, or value – may seem generic. But these concerns are also related to DEI, which permeates all aspects of the shopping experience. For example:
Product fit and expertise can relate to the differing styles and needs of Black consumers with varied ethnic and cultural backgrounds.
Convenience and quality concerns can include a desire for wider selections of foods that reflect the diverse roots of Black consumers.
Still Looking for the Perfect Mother's Day Present? You're Not Alone.
Here's what consumers have planned for the holiday.
According to the National Retail Federation (NRF), a large majority (84%) of US adults plan to celebrate Mother's Day with spending expected to reach $31.7 billion, an increase of $3.6 billion from last year.
Consumers are expected to spend an average of $245.76 on purchases like greeting cards (75%), flowers (72%), outings like brunch or dinner (57%), or event tickets (27%), according to the NRF.
Total spending on jewelry is expected to reach $7 billion with 41% indicating they plan to gift it (up from 34% last year).
Over one-third of adults are planning to make their Mother's Day purchases online, 30% at department stores, 27% from specialty stores, and 23% locally, according to the NRF.
Fewer than one-third of US shoppers think COVID-19 will impact their Mother's Day celebrations, but 62% do think inflation will impact the holiday, per a Numerator survey.
Nearly half (47%) of US consumers planned to shop for Mother's Day more than a week in advance, according to Numerator; 38% planned to purchase their items about a week before, while 12% will shop a day or two in advance.
Report: Snapchatters are Drawn to Brands
The likelihood of social media purchases increased by 30% for those who use Snap, and more than eight out of 10 users interact with brands on it, a report from the company reveals. The analysis also found that those who discover a brand on Snap or try a branded filter are nearly two times more likely to make a purchase.
#SpacesWanted: Discover Your Next Tenant!
Collingwood, Blue Mountain, Niagara Falls | Seeking kiosk or 2,000 sq. ft. of inline space for ponchos, shawls and other gift items.

Montreal | A beer company is looking to do an activation during the MONTREAL GRAND PRIX 2022. They are looking for a 3,000 sq. ft. streetfront location with windows on Ste. Catherine Street near Peel. Activation will run from June 13-19.

Toronto | Coffee company seeking 200-600 sq. ft. in the downtown core, financial district or along Queen St W.

Toronto | Digital native women's apparel brand is looking for a 1,500 sq. ft. location in tourist areas outside of the GTA, preferably storefront from April-September.
Toronto | Looking for a storefront space on Queen or Dundas Street West for a pop-up art gallery between 1,000-2,000 sq. ft. in size.

Vancouver | Gift set company selling body products, candles, scents and home goods seeking 500-1,000 sq. ft. Malls and storefront spaces of interest.
projeX by pop-up go is a virtual pop-up marketplace and online shopping destination that connects consumers to a diverse variety of small businesses, boutiques, and local retailers, allowing them to discover high-quality, exclusive, and exciting finds. Brands can sell directly to consumers, create virtual pop-up stores, or host digital experiences – all in one place. It's a great way to launch a new product, test a new concept, or build an online presence.
Interested in being one of the first brands on projeX? Apply now!
Have an Interesting Perspective on Your Industry that You'd Like to Share?
Showcase your ideas and discuss what's on your mind by being a guest columnist in our 276 newsletter! With a reach of 20,000 weekly readers and an average open rate of 20%, you'll get the attention of industry leaders directly. 
Email or DM us!
Discover Your Perfect Pop-Up Space! #BrandsWanted
#Kamloops
600 sq. ft. of high exposure space available in dense commercial node of the downtown core.
#Montreal
1,000 sq. ft. of shared space available for pop-ups in Mile End.
#SOHO
2,000 sq. ft. expansive ground floor showroom, generous storage areas and full size basement.
1,300 sq. ft. ground floor retail space and includes a vented commercial kitchen and wood burning fireplace. Close neighbors to this space include Gucci, Louis Vuitton, Christian Dior and other world class brands.
#Toronto
4,000 sq. ft. available on Queen West near Trinity Bellwoods Park.
20,000 sq. ft. available on Bloor Street in Yorkville.
#Vancouver
5,000 sq. ft. (over two levels) of dedicated pop-up space in Burnaby now booking for July 2022. Perfect for brand activations, services launches, event space and more!
What We're Reading
Need Insurance for your Pop-Up? Email or DM us!
Pop-Ups and Pop-Ins in Action
Read about recent and upcoming pop-ups and pop-ins that we love.
#FGF Newsletter
#FGF (Feel Good Friday) is our parent company, 
Zenergy's 
weekly e-newsletter that delivers top headlines and insights directly to your inbox. This consolidation of what's new in marketing, communications, and martech brings together the best industry content in one place.
pop-up go Space Connectors
Landlords: Add properties to the pop-up go site.
Brands/Retailers: Find the perfect pop-up space.
Agencies: Host an integrated activation.
The #TuesdayTrivia answer is: approximately 122 million calls are made on the second Sunday of May every year!
The pop-up go team would love to hear from you for all your pop-up needs. info@popupgo.com