The 276: Inspirational women of retail #IWD2022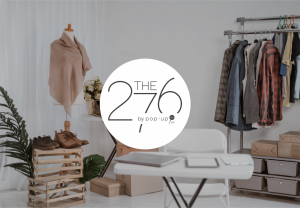 Volume 2, edition 10
#TuesdayTrivia
Which country was the first to give women the right to vote?
Scroll to the end for the answer.
Women of Retail That Inspire Us
Beyond the challenges of working through the COVID-19 pandemic, these inspirational women of retail have climbed the corporate ladder while raising children, turned passions into businesses, found strong mentors throughout their career, and much more! Here is our selection of five women of retail that inspire us:
Christiane Pendarvis, Co-President/Chief Merchandising and Design Officer, Savage X Fenty

Paige Thomas, President and CEO, Saks OFF 5TH

Mary Beth Laughton, CEO and President, Athleta

Heidi Zak, Co-Founder and CEO, ThirdLove

Annie Young-Scrivner, CEO, Wella Company
Happy International Women's Day! #IWD2022
#FunFact
From clothing to home furnishings to cars, 85% of consumer purchases are driven by women. Source: Forbes
#SpacesWanted: Discover Your Next Tenant!
Collingwood, Blue Mountain, Niagara Falls | Seeking kiosk or 2,000 sq. ft. of inline space for ponchos, shawls and other gift items.

Montreal | A beer company is looking to do an activation during the MONTREAL GRAND PRIX 2022. They are looking for a 3,000 sq. ft. streetfront location with windows on Ste. Catherine Street near Peel. Activation will run from June 13-19.

Toronto | Coffee company seeking 200-600 sq. ft. in the downtown core, financial district or along Queen St W.

Toronto | Digital native women's apparel brand is looking for a 1,500 sq. ft. location in tourist areas outside of the GTA, preferably storefront from April-September.
Toronto | Looking for a storefront space on Queen or Dundas Street West for a pop-up art gallery between 1,000-2,000 sq. ft. in size.

Vancouver | Gift set company selling body products, candles, scents and home goods seeking 500-1,000 sq. ft. Malls and storefront spaces of interest.
projeX by pop-up go is a virtual pop-up marketplace and online shopping destination that connects consumers to a diverse variety of small businesses, boutiques, and local retailers, allowing them to discover high-quality, exclusive, and exciting finds. Brands can sell directly to consumers, create virtual pop-up stores, or host digital experiences – all in one place. It's a great way to launch a new product, test a new concept, or build an online presence.
Interested in being one of the first brands on projeX? Apply now!
Have an Interesting Perspective on Your Industry that You'd Like to Share?
Showcase your ideas and discuss what's on your mind by being a guest columnist in our 276 newsletter! With a reach of 20,000 weekly readers and an average open rate of 20%, you'll get the attention of industry leaders directly. 
Email or DM us!
Discover Your Perfect Pop-Up Space! #BrandsWanted
#Kamloops
600 sq. ft. of high exposure space available in dense commercial node of the downtown core.
#Montreal
1,000 sq. ft. of shared space available for pop-ups in Mile End.
#SOHO
2,000 sq. ft. expansive ground floor showroom, generous storage areas and full size basement.
1,300 sq. ft. ground floor retail space and includes a vented commercial kitchen and wood burning fireplace. Close neighbors to this space include Gucci, Louis Vuitton, Christian Dior and other world class brands.
#Toronto
4,000 sq. ft. available on Queen West near Trinity Bellwoods Park.
20,000 sq. ft. available on Bloor Street in Yorkville.
#Vancouver
5,000 sq. ft. (over two levels) of dedicated pop-up space in Burnaby now booking for July 2022. Perfect for brand activations, services launches, event space and more!
What We're Reading
Report: Consumers Tap Social Media for Shopping
A Bazaarvoice survey of 14,000 global consumers found 65% use social media for shopping inspiration, and 60% shop from influencer links and recommendations while 60% use brand content. Shopping via Facebook, Instagram, TikTok and Twitter tends to be spontaneous, whereas people actively seek inspiration on YouTube and Pinterest. Beauty products are the most shopped-for products on social media, followed by apparel and home goods.
Need Insurance for your Pop-Up? Email or DM us!
St. Patrick's Day Results
We polled our 276 readers and 81% of us seem to be planning to embrace the spirit of the Irish this St. Patrick's day.
Here is how we'll be celebrating:
20% will be attending or hosting a party
17% will be decorating their home and/or office
15% will attend a special dinner
15% will go see a parade
13% will be wearing green
Pop-Ups and Pop-Ins in Action
Read about recent and upcoming pop-ups and pop-ins that we love.
pop-up go Space Connectors
Landlords: Add properties to the pop-up go site.
Brands/Retailers: Find the perfect pop-up space.
Agencies: Host an integrated activation.
The #TuesdayTrivia answer is New Zealand in 1893!
The pop-up go team would love to hear from you for all your pop-up needs. info@popupgo.com